477 N El Camino Real, Suite D304
Encinitas CA, United States | Directions

Improve skin health from the inside with Fraxel Dual treatment in North County San Diego
The San Diego area is ranked as one of the top-ten best climates by The Weather Channel and Farmers' Almanac. With mild winters and warm, dry summers, the year-round environment is ideal for active outdoor lifestyles. That can lead to sun-damaged skin. Dr. Amanda Lloyd offers Fraxel Dual laser treatment at Skin & Vein Institute in Encinitas to reverse signs of premature aging and improve skin health.
Understanding sun-damage
Exposure to ultraviolet light excites production of melanin, your body's innate defense against burning. While you might initially enjoy the tan, you probably don't like the other effects sun has on skin:
Uneven pigmentation – spots, moles, and freckles.
Solar elastosis – breakdown of collagen and elastin, fibrous proteins that keep skin thick, firm, and resilient.
Rough, dry texture.
Fine lines and wrinkles.
Fractionated laser therapy
Fraxel Dual is a non-ablative laser, so treatment is more gentle than laser resurfacing. The device sends columns of light into deep skin layers. The energy heats tissues, creating microscopic thermal columns that trigger the body's natural healing processes. As new, healthy cells build on the inside, you see beautiful results on the outside. Fresh collagen
tones and firms skin, fills lines, and smooths wrinkles.
Surrounding skin is intact and unharmed, for speedy recovery. Healing time is typically three days or less.
Each type of laser has specific applications. It takes a great deal of advanced training and experience to guide a patient to the best treatment choice for his or her specific skin type, appearance concern, lifestyle, and budget. As a Board-Certified Dermatologist and member of the American Society for Laser Medicine and Surgery, Dr. Amanda Lloyd is well qualified to provide healthy skin advice and treatment. Call Skin & Vein Institute at
(760) 642-6674
(new patients) or
(760) 452-2080
(existing patients) today to find out if
Fraxel Dual
is right for your needs.
Related Article
Latest Blog Post
Meet
Dr.
Amanda Lloyd
DR. AMANDA LLOYD HAS BEEN SERVING HER PATIENTS MORE THAN 15 YEARS.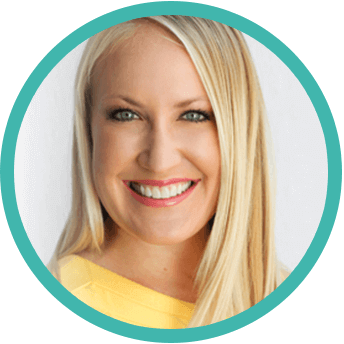 Board-Certified Dermatologist Dr. Amanda Lloyd has expertise ranging from cosmetic to cancerous. After completing her Bachelor's degree, Medical Degree and Dermatology residency, she established the Skin & Vein Institute in Encinitas, CA. She is an authority on cosmetic dermatology and injectables, laser therapies, venous disease treatments and skin cancer surgery with cosmetic reconstruction. Additional training with Mohs Surgery and cosmetic dermatology fellowship, many published articles and textbook chapters have enhanced her profile.
Dr. Lloyd's well-rounded approach to skin care, health, and appearance and membership in many dermatology associations have gained her respect among peers. She regularly lectures her peers at the dermatologic national meetings.
She has earned her patients trust as a dermatology authority who wants to make them look their best so they Look Stunning, Always.
Meet the Doctor