477 N El Camino Real, Suite D304
Encinitas CA, United States | Directions

Spectacular strategy to prevent sun damage in North County San Diego
San Diego County is a fantastic place to live. We have more than 260 sunny days each year – perfect for swimming, sailing, mountain biking, and sightseeing. However, our mild Mediterranean climate challenges our skin's natural defenses. The consequences of sun damage are real. Dr. Amanda Lloyd, founder of Skin & Vein Institute in Encinitas, specializes in sun protection strategies and rejuvenation of sun damaged skin for active lifestyles.
What's the problem with sunshine?
A certain amount of sunshine is necessary for overall wellness, and feeling it warm the face is an emotional boost for most people. However, sun not only triggers skin cancer, it also causes skin to look older than necessary.
Two types of rays come from the sun. The UVB wavelength causes burning, contributing to skin cancer. UVA damages skin resulting in premature aging:
Wrinkles
Red spots
Brown spots
White spots
Sun exposure also degrades collagen and elastin, making skin saggy and rough textured.
Enjoy being outdoors!
Living in this sunny environment, it is essential to have a spectacular sun protection strategy. Dr. Lloyd works with each patient to create
a personalized plan
.
Daily application of broad spectrum sunscreen is essential to block both UVA and UVB rays – all over (not just the face) – every day, even when it is cloudy. Dr. Lloyd recommends medical grade formulas that won't clog pores. They enhance skin condition with moisture and nutrients.
It is important to begin a program of protection right away. If you have existing sun damage, Dr. Lloyd talks with you about laser therapies and other services to eradicate your sun damage, improve your appearance and skin condition. As a Board-Certified Dermatologist, she is well-qualified to detect potential skin cancers for early, effective treatment.
Make protection from
sun damage
part of your healthy skin strategy. Call Skin & Vein Institute at
(760) 642-6674
(new patients) or
(760) 452-2080
(existing patients) for an appointment with Dr. Lloyd.
Latest Blog Post
Meet
Dr.
Amanda Lloyd
DR. AMANDA LLOYD HAS BEEN SERVING HER PATIENTS MORE THAN 15 YEARS.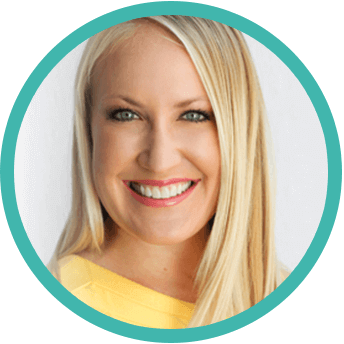 Board-Certified Dermatologist Dr. Amanda Lloyd has expertise ranging from cosmetic to cancerous. After completing her Bachelor's degree, Medical Degree and Dermatology residency, she established the Skin & Vein Institute in Encinitas, CA. She is an authority on cosmetic dermatology and injectables, laser therapies, venous disease treatments and skin cancer surgery with cosmetic reconstruction. Additional training with Mohs Surgery and cosmetic dermatology fellowship, many published articles and textbook chapters have enhanced her profile.
Dr. Lloyd's well-rounded approach to skin care, health, and appearance and membership in many dermatology associations have gained her respect among peers. She regularly lectures her peers at the dermatologic national meetings.
She has earned her patients trust as a dermatology authority who wants to make them look their best so they Look Stunning, Always.
Meet the Doctor