Attention!!!
SKIN & VEIN INSTITUTE IS PLEASED TO OFFER VIDEO VISITS AND ARE OPEN FOR EMERGENT VISITS!
While our community faces the effects of COVID-19, we are doing our part to continue to care for all of your skin needs. Although many of our visits require hands-on exam and treatments, certain skin issues can be effectively managed over a video conference! Some examples include acne, rosacea, psoriasis, eczema, and certain rashes. We are using a HIPPA compliant platform, it is encrypted, easy to use, and a great way to safely review your skin concerns with your doctor.
We have openings as early as next week - so book now!
Please email
info@saviderm.com
or call
(760) 452-2080
and leave a message for someone to call you back if you would like to set up an appointment for a video visit!
If you're experiencing a dermatologic emergency please call or email us and we will see you in the office.


Sincerely,
Dr. Lloyd and her fantastic staff
477 N El Camino Real, Suite D304
Encinitas CA, United States | Directions

Dropping the mask of pregnancy: Melasma treatment in San Diego county
Melasma is a brown discoloration of skin, most frequently occurring on the face. It is known as the "mask of pregnancy," as it is triggered by hormonal changes including pregnancy and birth control pills. This irregular pigmentation is physically harmless, but it can be emotionally devastating, especially to a young woman. Board-Certified Dermatologist, Dr. Amanda Lloyd, helps patients
enjoy smooth even skin tone
with effective
melasma
treatment at Skin & Vein Institute in
Encinitas
.
Understanding melasma
Women are more likely to have this condition than men. It is widespread among darker-skinned ethnicities – Latino, Indian, Middle Eastern, Mediterranean, and African – than in fair-skinned individuals. This trait also runs in families.
Melasma usually appears on:
Forehead.
Bridge of the nose.
Cheeks.
Between the nose and upper lip.
Chin.
Anywhere on the body that gets a lot of sun exposure, such as neck and forearms.
While we don't yet fully understand what causes melasma, we know it is the result of overactive melanocytes (cells that produce skin color). Hormonal fluctuations are the most common trigger events, followed by sun exposure and irritating cosmetics.
Treatment for even skin tone
It is imperative to see a Board-Certified Dermatologist for melasma, as numerous products and treatments can significantly worsen the condition.
Accurate diagnosis is key,
since other skin problems can mimic melasma. It is primarily accomplished by close inspection of the skin. Dr. Lloyd may use a special light to determine how deeply melasma has penetrated. Then she works with you to create a gentle skin care regimen. Later, she may suggest laser treatments to improve visible symptoms, as well as prescription topical medications.
Sun protection is critical. Dr. Lloyd will recommend a professional-quality sunscreen to wear daily, reapplying every two hours when outdoors.
Call Dr. Lloyd at
(760) 642-6674
to start enjoying
melasma
-free skin.
Read What Our Patients are Saying
Meet
Dr.
Amanda Lloyd
DR. AMANDA LLOYD HAS BEEN SERVING HER PATIENTS MORE THAN 15 YEARS.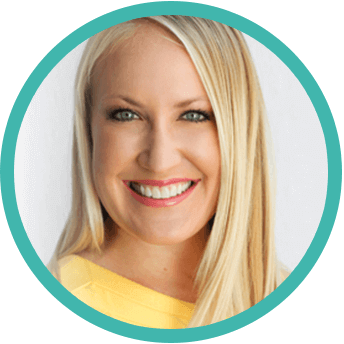 Board-Certified Dermatologist Dr. Amanda Lloyd has expertise ranging from cosmetic to cancerous. After completing her Bachelor's degree, Medical Degree and Dermatology residency, she established the Skin & Vein Institute in Encinitas, CA. She is an authority on cosmetic dermatology and injectables, laser therapies, venous disease treatments and skin cancer surgery with cosmetic reconstruction. Additional training with Mohs Surgery and cosmetic dermatology fellowship, many published articles and textbook chapters have enhanced her profile.
Dr. Lloyd's well-rounded approach to skin care, health, and appearance and membership in many dermatology associations have gained her respect among peers. She regularly lectures her peers at the dermatologic national meetings.
She has earned her patients trust as a dermatology authority who wants to make them look their best so they Look Stunning, Always.
Meet the Doctor