477 N El Camino Real, Suite D304
Encinitas CA, United States | Directions
Tired of searching for "Find a dermatologist near me"? Find the services you need near Carlsbad, CA
From ongoing skin issues like eczema and acne to acute problems like itchy, red rashes, having a dermatologist you can trust for all of your skin care needs is essential. If you are tired of searching for "find a dermatologist near me," we encourage you to schedule a consultation with Dr. Amanda Lloyd at the Skin & Vein Institute. With a convenient location near Carlsbad, CA, Dr. Lloyd is an expert at diagnosing and treating a wide variety of medical dermatology conditions and provides a full array of cosmetic dermatology services so you can feel confident about your skin.
Effective solutions for skin and scalp issues
When most people think of skin problems, rashes and acne are likely the first things that come to mind, but there are actually thousands of skin diseases that can dramatically affect your day-to-day life. In addition to causing discomfort, skin problems that are visible to others can affect your self-esteem and ripple effects throughout your personal and work life. Dr. Lloyd understands how much of a toll skin problems can take, and offers comprehensive care to diagnose and treat your condition so you can get back to doing what you love. Common skin and scalp conditions that Dr. Lloyd treats include:
Skin cancer
Acne
Melasma
Psoriasis
Eczema
Rosacea
Hair loss
…and more
Feel great about your skin
While spending your days in the warm Carlsbad sun can be a terrific way to have fun and make memories, the sun can take its toll on your skin and cause unwanted wrinkles and other aging effects. Dr. Lloyd offers a wide variety of specialized services to bring back youthfulness and radiance to your skin. She uses a combination of precision, experience, and artistry to help you determine which treatments best suit your skin and preferences, and provides natural-looking, fabulous results. Patients can choose from one or several complementary cosmetic treatments to revitalize their skin, including:
Neuromodulators such as Botox to target wrinkles caused by active muscular contractions
Dermal fillers such as Juvéderm, Radiesse, Sculptra, and many others to boost volume that has been lost due to aging, plump lips and cheeks, reduce wrinkles, and promote youthful contours
Skin rejuvenation treatments to reduce unwanted brown or red pigmentation due to sun exposure, scars, age spots, and more
Cutting-edge laser therapies such as Excel v, Fraxel, Clear + Brilliant, and others to rejuvenate your skin, restore its youthfulness and minimize imperfections
Double chin reduction treatment with Kybella
Get your personalized treatment plan
Whether you are suffering from a skin or scalp problem that is affecting your quality of life or are looking for options to revitalize your skin for stunning results, Dr. Amanda Lloyd is here to help. Call the Skin & Vein Institute near Carlsbad, CA today at (760) 642-6674 to schedule your personalized consultation.
Latest Blog Post
Meet
Dr.
Amanda Lloyd
DR. AMANDA LLOYD HAS BEEN SERVING HER PATIENTS MORE THAN 15 YEARS.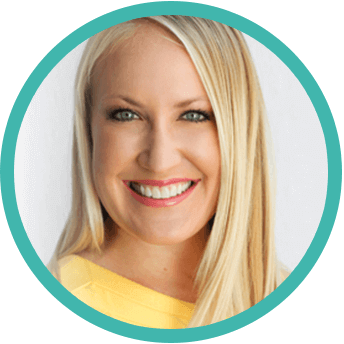 Board-Certified Dermatologist Dr. Amanda Lloyd has expertise ranging from cosmetic to cancerous. After completing her Bachelor's degree, Medical Degree and Dermatology residency, she established the Skin & Vein Institute in Encinitas, CA. She is an authority on cosmetic dermatology and injectables, laser therapies, venous disease treatments and skin cancer surgery with cosmetic reconstruction. Additional training with Mohs Surgery and cosmetic dermatology fellowship, many published articles and textbook chapters have enhanced her profile.
Dr. Lloyd's well-rounded approach to skin care, health, and appearance and membership in many dermatology associations have gained her respect among peers. She regularly lectures her peers at the dermatologic national meetings.
She has earned her patients trust as a dermatology authority who wants to make them look their best so they Look Stunning, Always.
Meet the Doctor