477 N El Camino Real, Suite D304
Encinitas CA, United States | Directions


Get beautiful, healthy skin with services from a dermatologist near San Marcos, CA
Radiant skin is more than just skin that is free from acne or wrinkles. At the Skin & Vein Institute near San Marcos, CA, Board-Certified Dermatologist Dr. Amanda Lloyd understands all the factors that contribute to healthy, glowing, and youthful skin and works with each patient to truly understand their needs and help them achieve their skin care goals. Whether you have a nagging, uncomfortable condition such as eczema or psoriasis or simply want to feel better about yourself when you look in the mirror, Dr. Lloyd has solutions for you.
Diagnosing and treating skin conditions
If you have a skin condition that is taking a toll on your quality of life, there is no reason to delay seeking professional diagnosis and treatment so you can get back to doing what you love without pain, itching, or embarrassment. Dr. Lloyd specializes in treating disorders of the skin and scalp, such as:
Skin cancer, including advanced treatment options such as Mohs micrographic surgery
Melasma
Acne
Rosacea
Vitiligo
Eczema
Unwanted hair loss
Excessive sweating (hyperhidrosis)
Psoriasis
Warts
Actinic keratosis
Cosmetic services to rejuvenate and restore youthfulness to your skin
No two patients are alike, so no two patients should be treated identically either. Dr. Lloyd uses a five-step approach to help revitalize your skin using methods and procedures that are tailored to your unique skin and preferences. First, she thoroughly examines your skin to fully assess its moisture content, pore size, pigmentation, and signs of aging. Then, she takes the time to discuss your skin care goals so she fully understands what you like about your skin, what you don't, and what you are hoping to gain from treatment. She also talks with you about your medical history and examines your skin for any possible signs of skin cancer, as this can affect your treatment plan. Based on the results from this discussion and your evaluation, Dr. Lloyd will then walk through the treatments that are a good fit for your skin and desired results, and works with you to prioritize treatments so you can get started right away with your skin revitalization plan. Finally, as a team, you will develop a long-term treatment plan to help you maintain your beautiful results.
If you are in the San Marcos, CA area, we encourage you to call the Skin & Vein Institute to schedule an appointment today. Call us at (760) 642-6674 to learn more about how you can restore health, youthfulness, and vitality to your skin!
Meet Dr. Amanda Lloyd
DR. AMANDA LLOYD HAS BEEN SERVING HER PATIENTS MORE THAN 15 YEARS.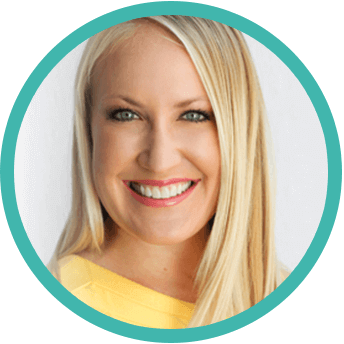 She can help you look and feel even more amazing in your skin because she is well trained in all aspects of dermatology including laser and cosmetics, skin cancer management including Mohs surgery and cosmetic reconstruction, medical dermatology and venous disease.
Meet the Doctor
Read What Our Patients are Saying