477 N El Camino Real, Suite D304
Encinitas CA, United States | Directions

Radiesse for Fewer Wrinkles Now and Later
Is it possible to get immediate wrinkle-filling volume, and continued improvement? It is with Radiesse! Board-Certified Dermatologist, Dr. Amanda Lloyd, in Encinitas, uses Radiesse alone or as part of a comprehensive rejuvenation plan to help patients in North County San Diego look their best.
A Unique Formulation
Radiesse contains calcium hydroxyapatite (CaHA). Tiny microspheres of CaHA are suspended in a smooth gel base. With this product, you get two for one, it provides immediate volumizing results and stimulates the production of new collagen. Using a small needle, Dr. Amanda Lloyd places the product under the skin to add structure now, and stimulate lasting enhancement.
RADIESSE
Learn all about Radiesse from Dr. Lloyd as she explains what to expect from this treatment including how it works and who can benefit from it the most.
Calcium hydroxyapatite is a normal constituent of bone. That makes Radiesse the filler of choice to rebuild underlying structural support that has diminished with age, allowing skin to sag. It is ideal for areas that need youthful bone structure, such as:
Radiesse is also an excellent choice to restore structure in the backs of the hands. It lifts skin up to cover veins and tendons exposed from the volume loss of aging.
What to Expect
Radiesse supplements volume immediately. It adds structural support to the bone, lifting the skin and decreasing wrinkles right away Over time, Radiesse stimulates the body's production of natural collagen leaving the skin with a renewed meshwork of the fibrous protein that keeps it thick and taut.
You can expect the anti-aging benefits of Radiesse
to last a year, possibly longer.
Dr. Amanda Lloyd has extensive training and experience in cosmetic injectables. Given her surgical training, she is an anatomy expert, therefore, she places the filler in just the right place. She designs customized treatment protocols, utilizing the most appropriate fillers for each area of concern. Dr. Lloyd also offers suggestions on other skin treatments and skin care products to maintain your youthful complexion. She is known for a
gentle touch
that produces soft,
natural-looking results.
Call
(760) 642-6674
to schedule an aesthetic consultation at Skin and Vein Institute.
Related Article
Latest Blog Post
Meet
Dr.
Amanda Lloyd
DR. AMANDA LLOYD HAS BEEN SERVING HER PATIENTS MORE THAN 15 YEARS.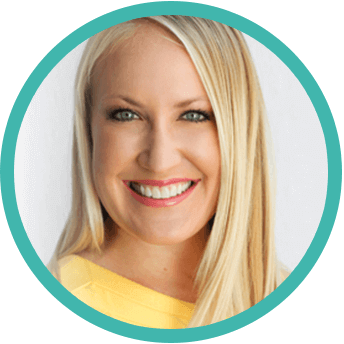 Board-Certified Dermatologist Dr. Amanda Lloyd has expertise ranging from cosmetic to cancerous. After completing her Bachelor's degree, Medical Degree and Dermatology residency, she established the Skin & Vein Institute in Encinitas, CA. She is an authority on cosmetic dermatology and injectables, laser therapies, venous disease treatments and skin cancer surgery with cosmetic reconstruction. Additional training with Mohs Surgery and cosmetic dermatology fellowship, many published articles and textbook chapters have enhanced her profile.
Dr. Lloyd's well-rounded approach to skin care, health, and appearance and membership in many dermatology associations have gained her respect among peers. She regularly lectures her peers at the dermatologic national meetings.
She has earned her patients trust as a dermatology authority who wants to make them look their best so they Look Stunning, Always.
Meet the Doctor