Attention!!!
SKIN & VEIN INSTITUTE IS PLEASED TO OFFER VIDEO VISITS AND ARE OPEN FOR EMERGENT VISITS!
While our community faces the effects of COVID-19, we are doing our part to continue to care for all of your skin needs. Although many of our visits require hands-on exam and treatments, certain skin issues can be effectively managed over a video conference! Some examples include acne, rosacea, psoriasis, eczema, and certain rashes. We are using a HIPPA compliant platform, it is encrypted, easy to use, and a great way to safely review your skin concerns with your doctor.
We have openings as early as next week - so book now!
Please email
info@saviderm.com
or call
(760) 452-2080
and leave a message for someone to call you back if you would like to set up an appointment for a video visit!
If you're experiencing a dermatologic emergency please call or email us and we will see you in the office.


Sincerely,
Dr. Lloyd and her fantastic staff
477 N El Camino Real, Suite D304
Encinitas CA, United States | Directions

Overcoming Pigmentation Irregularities and Blemishes
Flawless, even skin tone is regarded as a sign of health and beauty in virtually every culture. Perfect skin makes the eyes and smile absolutely "pop." With a background in medical and cosmetic dermatology, Dr. Amanda Lloyd in
Encinitas
helps patients throughout North County San Diego enjoy skin free of
pigment
irregularities and blemishes.
Brown Spots, Red Spots, and Blemishes – Oh My!
There are many medical classifications for spots and blemishes that appear on your face and make you look older than your age. Regardless of the technical names, most people simply want them gone.
Pigment irregularities and blemishes have numerous causes. Most spots are harmless, but only a professional diagnosis can determine that accurately. It is important to work with a Board-Certified Dermatologist to establish the root cause, and
get you on the right treatment path.
Skin Care Should Help, Not Harm
The wrong products can worsen your skin condition. They may clog pores and intensify discoloration. It is imperative that your daily regimen includes only products appropriate for your skin type that will not aggravate spots and blemishes or cause acne.
A professional skin care consultation with Dr. Amanda Lloyd includes:
Thorough examination
Analysis (with testing, if necessary) of pigmentation spots and blemishes
Unhurried discussion of your concerns
Understanding of your lifestyle habits that impact skin (sun exposure, use of tobacco, diet, etc.)
Review of your current skin care routine
Then, Dr. Lloyd works with you, using both medical and cosmetic dermatology techniques, to rid your skin of blemishes and unwanted pigmentation. She designs a
personalized regimen
of products and treatments if necessary to help your skin look its best every day. She also talks with you about the importance of daily sunscreen to protect your skin from the sunny San Diego skies.
You deserve customized skin treatment that
keeps your complexion free of unsightly irregularities
. Call Skin & Vein Institute at
(760) 642-6674
for personalized qualified care.
Read What Our Patients are Saying
Meet
Dr.
Amanda Lloyd
DR. AMANDA LLOYD HAS BEEN SERVING HER PATIENTS MORE THAN 15 YEARS.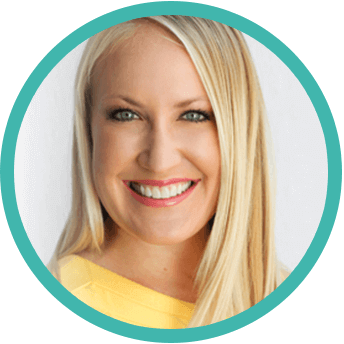 Board-Certified Dermatologist Dr. Amanda Lloyd has expertise ranging from cosmetic to cancerous. After completing her Bachelor's degree, Medical Degree and Dermatology residency, she established the Skin & Vein Institute in Encinitas, CA. She is an authority on cosmetic dermatology and injectables, laser therapies, venous disease treatments and skin cancer surgery with cosmetic reconstruction. Additional training with Mohs Surgery and cosmetic dermatology fellowship, many published articles and textbook chapters have enhanced her profile.
Dr. Lloyd's well-rounded approach to skin care, health, and appearance and membership in many dermatology associations have gained her respect among peers. She regularly lectures her peers at the dermatologic national meetings.
She has earned her patients trust as a dermatology authority who wants to make them look their best so they Look Stunning, Always.
Meet the Doctor