477 N El Camino Real Suite D304
Encinitas, CA 92024 | Directions


Look naturally refreshed with Botox
Dr. Lloyd describes the fabulous Botox treatment
Botox is a neuromodulator that relaxes the muscles that create wrinkles. In capable, experienced hands, it allows you to age more gracefully, maintaining the
best version of you.
Board-Certified Dermatologist, Dr. Amanda Lloyd, suggests that women and men in the
Encinitas
area and across San Diego county embrace Botox as a preemptive stance against signs of aging.
Strategic advantage
The old adage, "the best defense is a good offense" is based in military strategy. A proactive approach (rather than a passive attitude) hinders the enemy's ability to attack. When the enemy is dynamic wrinkles, an early program of Botox is an ideal preventive strategy for:
Frown lines between the eyebrows
Lines around the eyes
Lines on the upper lip
"Bunny lines" on the nose
Chin crease
"Gummy" smile
Neck bands
Dynamic wrinkles form from repetitive frowning, squinting, and other facial animations. They cause skin to crease, leaving wrinkles over time. Small, periodic amounts of Botox provide great benefit. Just a few tiny injections decrease the release of the chemical that causes muscles to contract, resulting in less movement of the treated area. This gives the skin the time it needs to recover and the wrinkle to fade. It takes time for Botox to bind with receptors, so expect to see
results in about two weeks
and with a consistent treatment strategy the surface of skin will gradually smooth out and lines will fade.
Why patients love Botox
In Dr. Lloyd's care, you simply look refreshed, well-rested, and natural – never fake or frozen
The effect typically lasts three to four months; longer with consistent treatment
There is no downtime and very few side effects
There are no special requirements – treatment is available anytime at Skin & Vein Institute
Botox is an excellent complement to an effective skin care regimen
Are you ready to learn more about making
Botox
part of your anti-aging strategy? Call Skin & Vein Institute in
Encinitas
at
(760) 642-6674
to schedule a consultation today.
Meet Dr. Amanda Lloyd
DR. AMANDA LLOYD HAS BEEN SERVING HER PATIENTS MORE THAN 15 YEARS.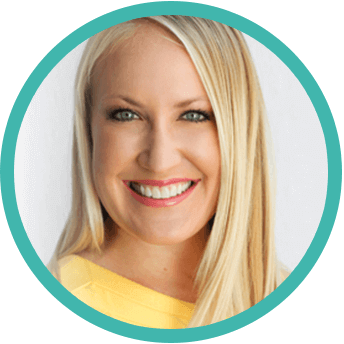 She can help you look and feel even more amazing in your skin because she is well trained in all aspects of dermatology including laser and cosmetics, skin cancer management including Mohs surgery and cosmetic reconstruction, medical dermatology and venous disease.
Meet the Doctor
Read What Our Patients are Saying