477 N El Camino Real, Suite D304
Encinitas CA, United States | Directions

Understanding Skin Cancer
Skin cancer is the most common cancer in the United States. It is easy to ignore in its early stages, and often mistaken for other, benign skin conditions. Yet every type of skin cancer is serious, and warrants evaluation and treatment from a Board-Certified Dermatologist. Dr. Amanda Lloyd at Skin & Vein Institute in Encinitas helps patients throughout North County San Diego minimize risk and stay skin cancer-free.
Skin Cancer Facts
There are numerous types of skin cancer. However, the three most common are basal cell carcinoma, squamous cell carcinoma, and melanoma.
Basal cell carcinoma is the most common. One in five Americans will have a basal cell carcinoma in their lifetime.
Squamous cell carcinoma is a frequent cancer on the head and neck. It can spread rapidly to the lymph nodes and other organs if not treated in a timely manner.
Melanoma is often deadly. Thus, it is imperative to have your skin checked at least annually for any dark, black, or odd looking moles.
All types of skin cancer are due to the interaction of harmful UV rays from the sun and the skin. Therefore, it is imperative to take appropriate precautions to shield your skin from the sun.
Advanced Treatment Options
Each case of skin cancer is unique. Dr. Amanda Lloyd has an extensive background in managing skin cancer, including research focused on treating the disease in organ transplant patients and increasing their awareness of this dangerous potentiality. She has training in a broad range of skin cancer treatment techniques, including biopsy, traditional excision, Mohs micrographic surgery, and cosmetic reconstruction. Patients know they can count on her
capability and compassion
through every step of diagnosis, treatment, and recovery.
Dr. Lloyd partners with you to treat your skin cancer, and to get your skin
healthy and radiant
again. The numbers are
(760) 642-6674
(new patients) and
(760) 452-2080
(existing patients).
Latest Blog Post
Meet
Dr.
Amanda Lloyd
DR. AMANDA LLOYD HAS BEEN SERVING HER PATIENTS MORE THAN 15 YEARS.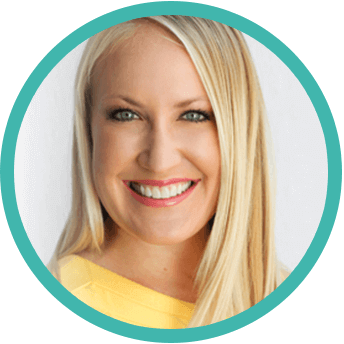 Board-Certified Dermatologist Dr. Amanda Lloyd has expertise ranging from cosmetic to cancerous. After completing her Bachelor's degree, Medical Degree and Dermatology residency, she established the Skin & Vein Institute in Encinitas, CA. She is an authority on cosmetic dermatology and injectables, laser therapies, venous disease treatments and skin cancer surgery with cosmetic reconstruction. Additional training with Mohs Surgery and cosmetic dermatology fellowship, many published articles and textbook chapters have enhanced her profile.
Dr. Lloyd's well-rounded approach to skin care, health, and appearance and membership in many dermatology associations have gained her respect among peers. She regularly lectures her peers at the dermatologic national meetings.
She has earned her patients trust as a dermatology authority who wants to make them look their best so they Look Stunning, Always.
Meet the Doctor