477 N El Camino Real, Suite D304
Encinitas CA, United States | Directions
<

A Gentle Touch for Contact Dermatitis
Have you ever removed a piece of jewelry, only to find your skin underneath red and inflamed? Or tried a new skin care product or laundry detergent and developed an itchy rash? You may have experienced contact dermatitis. Dr. Amanda Lloyd at Skin & Vein Institute in Encinitas, applies her dermatologic knowledge and recommends soothing treatments to resolve these unpleasant symptoms.
Recognizing Contact Dermatitis
Contact dermatitis occurs when the skin touches something that it is allergic to or which irritates it. Symptoms can vary a great deal, depending on how sensitive your skin is, and what is causing your reaction. Typical indications include:
Redness
Flaking or scales
Dryness, sometimes to the point of cracking skin
Dry or oozing blisters
Hives
Sun sensitivity
Extreme itching
Skin that looks leathery or dark
Swelling (if the condition occurs on the face)
Because these symptoms are common to many other skin conditions and underlying medical situations, it is important to get
accurate diagnosis from a qualified Board-Certified dermatologist
. Dr. Amanda Lloyd will work with you to determine the likely cause and to quickly relieve your symptoms.
Common irritants include nickel in jewelry, latex, perfumes and other chemicals in cosmetics and detergents, and plant sources. However, the list is potentially endless.
The Importance of Gentle Skin Care
For individuals with sensitive skin, even frequent hand washing with mild soap and tepid water can trigger contact dermatitis. During periods of inflammation, it is
imperative to be extra kind to the skin
. Scratching makes irritation worse, and can lead to secondary infection or scarring.
Once she has established a clear understanding of your condition, Dr. Amanda Lloyd prescribes topical and oral medications to reduce allergic response and itching. She recommends lifestyle adjustments to avoid flare-ups, and
calming daily skin care products.
For professional care that keeps your skin comfortable and radiant, call Skin & Vein Institute at
(760) 642-6674
(new patients) or
(760) 452-2080
(existing patients).
Latest Blog Post
Meet
Dr.
Amanda Lloyd
DR. AMANDA LLOYD HAS BEEN SERVING HER PATIENTS MORE THAN 15 YEARS.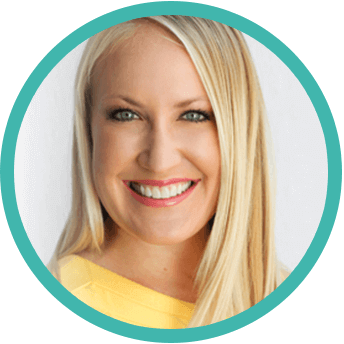 Board-Certified Dermatologist Dr. Amanda Lloyd has expertise ranging from cosmetic to cancerous. After completing her Bachelor's degree, Medical Degree and Dermatology residency, she established the Skin & Vein Institute in Encinitas, CA. She is an authority on cosmetic dermatology and injectables, laser therapies, venous disease treatments and skin cancer surgery with cosmetic reconstruction. Additional training with Mohs Surgery and cosmetic dermatology fellowship, many published articles and textbook chapters have enhanced her profile.
Dr. Lloyd's well-rounded approach to skin care, health, and appearance and membership in many dermatology associations have gained her respect among peers. She regularly lectures her peers at the dermatologic national meetings.
She has earned her patients trust as a dermatology authority who wants to make them look their best so they Look Stunning, Always.
Meet the Doctor