477 N El Camino Real, Suite D304
Encinitas CA, United States | Directions

Get sleek-looking legs with treatment for spider veins
If you think of the circulatory system of your legs as a tree, spider and reticular veins are twigs. This meshwork of fine red, brown, and greenish-blue lines is not generally a health threat. However, it mars the tone of skin, and may keep you from enjoying cool, comfortable fashions. With effective treatment for spider veins, Dr. Amanda Lloyd of Skin & Vein Institute in Encinitas gives patients in North County San Diego the confidence to show their legs.
Sclerotherapy
Sclerotherapy is a safe, time-tested treatment for spider veins. It is
virtually painless,
and the procedure takes only about 40 minutes:
A sclerosing agent, such as polidocanol or sodium tetradecyl sulfate, is injected into superficial veins.
A chemical reaction is induced. This causes treated veins to close.
The body resorbs these veins, removing them from the skin.
You wear compression stockings for two weeks after sclerotherapy to improve results.
Sclerotherapy Demonstrate
Watch as Dr. Amanda Lloyd performs a sclerotherapy treatment to help a patient get rid of those unsightly and unnecessary spider veins. The treatment involves injecting a solution to the veins using a tiny needle, which will eventually make the veins fade away from the surface.




Sclerotherapy


For individuals dealing with spider veins and varicose veins on noticeable areas of the body, For individuals dealing with spider veins and varicose veins on noticeable areas of the body, Dr. Amanda Lloyd talks about Sclerotherapy. An injectable treatment, which can effectively reduce the appearance of such veins is a popular option among many patients looking to restore a flawless appearance to their skin.


Video Transcript
What is Sclerotherapy?

Sclerotherapy is used to treat those unwanted spider veins on the lower legs.

How does Sclerotherapy work?

Sclerotherapy is a procedure where a Sclerosing solution is injected into the veins. This makes the vein walls sticky and stick together, so that your body can remove these abnormal veins via natural processes. This removes them from the skin, so they are no longer visible.

Are you a candidate for Sclerotherapy?

Anyone who has abnormal purple, squiggly veins that are unwanted on their lower legs, is a candidate for Sclerotherapy. To prepare for your Sclerotherapy treatment, you must purchase compression stockings with 20-30 mmHg to bring with you to your appointment. It is important that you bring your compression stockings with you because you wear these immediately after the procedure and for 24 hours a 7 days a week. the first week after the treatment and then for 12 hours a day while you are awake, the second week after the treatment.

What must patients do after Sclerotherapy treatment?

Wearing your compression stocking after your procedure is an essential part of your treatment because it is this external compression that presses the sticky vein walls together so that your body can remove them by natural processes.

What should Sclerotherapy patients expect on treatment day?

On Sclerotherapy treatment day you will check-in at the skin and vein institute. We will bring you back to your treatment room where the Sclerotherapy will be performed, which takes about 30 – 45 minutes. Your compression stocking will be applied afterwards, and then you will be sent home to rest and relax.

Is Sclerotherapy safe and effective?

Sclerotherapy is both safe and effective. It is one of the best treatments out there to get rid of those unwanted spider veins on your lower legs.
Laser therapy
Dr. Lloyd has advanced training in laser technologies. She finds this procedure for treatment of spider veins especially rewarding. It is a non-invasive modality that causes little discomfort and is
completed in about 20 minutes.
She uses an ExcelV laser at the surface of skin to target heme (pigmentation) in superficial vessels. It results in closure of veins and eliminates them from skin. Usually several sessions, scheduled six or more weeks apart, are necessary for full resolution.
In many cases ,
laser therapy is combined with sclerotherapy
for optimal results.
At Skin & Vein Institute , treatment for
spider veins
is individualized. Dr. Amanda Lloyd takes plenty of time to evaluate your condition, understand your concerns, and consider lifestyle factors that may contribute to your spider veins. She begins with the most conservative treatments that produce results.
Don't spend another warm San Diego day in trousers. Call
(760) 642-6674
(new patients) or
(760) 452-2080
(existing patients) to schedule an appointment with Dr. Amanda Lloyd.
Related Article
Latest Blog Post
Meet
Dr.
Amanda Lloyd
DR. AMANDA LLOYD HAS BEEN SERVING HER PATIENTS MORE THAN 15 YEARS.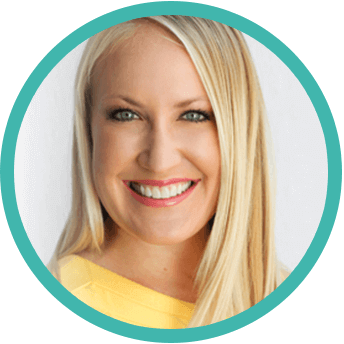 Board-Certified Dermatologist Dr. Amanda Lloyd has expertise ranging from cosmetic to cancerous. After completing her Bachelor's degree, Medical Degree and Dermatology residency, she established the Skin & Vein Institute in Encinitas, CA. She is an authority on cosmetic dermatology and injectables, laser therapies, venous disease treatments and skin cancer surgery with cosmetic reconstruction. Additional training with Mohs Surgery and cosmetic dermatology fellowship, many published articles and textbook chapters have enhanced her profile.
Dr. Lloyd's well-rounded approach to skin care, health, and appearance and membership in many dermatology associations have gained her respect among peers. She regularly lectures her peers at the dermatologic national meetings.
She has earned her patients trust as a dermatology authority who wants to make them look their best so they Look Stunning, Always.
Meet the Doctor