477 N El Camino Real, Suite D304
Encinitas CA, United States | Directions

One step to finding a dermatologist near San Diego, CA
n the sun-drenched climate of San Diego, CA, it is essential to find a dermatologist who understands the potentially devastating effect of UV. Whether your lifestyle leads you near the sea or to the bustling downtown district, your dermatologist should be committed to helping you prevent sun damage, preserve skin health, and enjoy a youthful, comfortable complexion. Your quest does not have to be complicated, but it may take a little time.
Start with the internet
Begin with a general search such as, "dermatologist near San Diego, CA." Browse some of the websites that pop up on page one of your query, and bookmark a few that look promising.
Then narrow your search by adding a specific topic of interest to you, like:
"Skin cancer surgery San Diego"
"Botox doctor San Diego"
"Laser vein treatment San Diego"
If the same dermatologist keeps showing up, it is a good indication the practice provides the kinds of care you are looking for.
Check popular consumer review sites for feedback from patients. You can learn a lot about the doctor's bedside manner, treatment outcomes, staff helpfulness, and overall practice atmosphere on sites such as:
Google
Facebook
Healthgrades
Vitals
Instagram
Now take another look at the websites of those dermatologists you are considering. Are there before and after photos of actual patients, and treatments performed by the doctor? Do testimonials indicate the traits you find most important in a skin care professional?
Check professional degrees and associations
Look up the doctors you are considering on the medical board of California's breeze website. This way you know your doctor is indeed a doctor and is board certified in dermatology. Also, Dermatology Online Journal, eScholarship open access publications from UC Davis, provides a list of dermatology societies in the United States at this link https://escholarship.org/uc/item/73m4n0w2. Membership in professional associations is an indication of the doctor's commitment to upholding a high standard in ethics and continuing education for excellence in patient care. Most dermatologists proudly display the logos of organizations to which they belong, on their websites.
It is easy to find a dermatologist near San Diego, CA
Is your life busy? Is your schedule too full to find the time for these tips? You can accomplish your goal of locating a highly qualified dermatologist in your area in just one step. Call Skin & Vein Institute at 760-642-6674 to see Dr. Amanda Lloyd. She is a UCLA biochemistry honors graduate, who trained in dermatology at Baylor University Medical Center in Dallas. Dr. Lloyd is Board-certified in dermatology, a member of the American Academy of Dermatology, American Society of Dermatologic Surgery, American Society for Laser Medicine and Surgery, and a Fellow in the American Society for Mohs Surgery. She is the president of the Dermatologic Surgery Association of San Diego. The practice provides a full range of medical dermatology, cosmetic dermatology, laser, and vein services.
Perhaps most importantly, Dr. Lloyd understands the human side of medicine - how the condition of your skin affects the quality of life. She takes an exceptionally compassionate approach to treatment while utilizing the latest technological advances.
If you are in the San Diego area, Skin & Vein Institute in Encinitas is less than a half-hour away on I-5. Your skin is worth the drive. Call (760) 642-6674 to schedule an appointment.
Latest Blog Post
Meet
Dr.
Amanda Lloyd
DR. AMANDA LLOYD HAS BEEN SERVING HER PATIENTS MORE THAN 15 YEARS.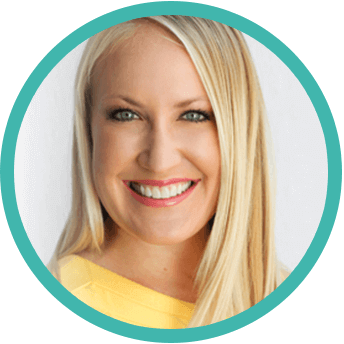 Board-Certified Dermatologist Dr. Amanda Lloyd has expertise ranging from cosmetic to cancerous. After completing her Bachelor's degree, Medical Degree and Dermatology residency, she established the Skin & Vein Institute in Encinitas, CA. She is an authority on cosmetic dermatology and injectables, laser therapies, venous disease treatments and skin cancer surgery with cosmetic reconstruction. Additional training with Mohs Surgery and cosmetic dermatology fellowship, many published articles and textbook chapters have enhanced her profile.
Dr. Lloyd's well-rounded approach to skin care, health, and appearance and membership in many dermatology associations have gained her respect among peers. She regularly lectures her peers at the dermatologic national meetings.
She has earned her patients trust as a dermatology authority who wants to make them look their best so they Look Stunning, Always.
Meet the Doctor