Attention!!!
SKIN & VEIN INSTITUTE IS PLEASED TO OFFER VIDEO VISITS AND ARE OPEN FOR EMERGENT VISITS!
While our community faces the effects of COVID-19, we are doing our part to continue to care for all of your skin needs. Although many of our visits require hands-on exam and treatments, certain skin issues can be effectively managed over a video conference! Some examples include acne, rosacea, psoriasis, eczema, and certain rashes. We are using a HIPPA compliant platform, it is encrypted, easy to use, and a great way to safely review your skin concerns with your doctor.
We have openings as early as next week - so book now!
Please email
info@saviderm.com
or call
(760) 452-2080
and leave a message for someone to call you back if you would like to set up an appointment for a video visit!
If you're experiencing a dermatologic emergency please call or email us and we will see you in the office.


Sincerely,
Dr. Lloyd and her fantastic staff
477 N El Camino Real, Suite D304
Encinitas CA, United States | Directions

Minimally Invasive Treatment for Reticular Veins
Veins have the vital role of carrying deoxygenated blood back to the heart. However, our genetic makeup can cause us to have abnormal veins, which are rather unsightly and cause blood to pool in our feet. The atypical veins are inefficient at returning the blood back to the heart and are unnecessary. Treating these veins streamlines the return of blood back to the heart, improving the health of our legs.
Encinitas
dermatologist, Dr. Amanda Lloyd, helps patients throughout the North County San Diego area enjoy smooth, comfortable legs with minimally invasive vein treatment.
What are Reticular Veins?
You are probably familiar with spider veins and varicose veins. Reticular veins are blue feeder veins that are smaller than varicose veins and larger than the spider veins. Reticular veins appear primarily on the backs of the legs, behind the knees, and on ankles.
Leg veins have one-way valves that keep blood flowing in the correct direction. When these valves stop working properly, blood pools, causing increased pressure in veins. The body creates new veins as conduits to relieve the pressure, however, these veins are ineffective because the valves are nonfunctional. Reticular veins, along with varicose veins and spider veins, are the result of this process.
All Veins Are Not the Same
Development of reticular veins is largely hereditary. These medium sized veins are usually more of a cosmetic issue than a serious medical complication, but they are troublesome and can signal a more serious underlying medical condition. Dr. Amanda Lloyd, a diplomate of the American Board of Venous and Lymphatic medicine will evaluate your veins, rule out an underlying condition and will determine the
most appropriate treatment
based on where in the venous system the problem lies.
Imagine that the greater saphenous vein (the largest one running the length of the leg) is the trunk of a tree. Varicose veins are the branches. Reticular veins are the smaller branches and spider veins are the twigs on the tree.
The small branches (reticular veins) respond best to a minimally invasive treatment called endovenous chemical ablation:
Ultrasound is used to map the reticular vein
A foamed sclerosant is injected into the reticular vein
The body resorbs the vein
The twigs respond nicely to a minimally invasive treatment called sclerotherapy:
A sclerosant is injected into superficial veins
It induces a chemical reaction that causes spider veins to close
The body then resorbs the veins, removing them from the skin
Isn't it time to get back into skirts, shorts, and swimwear? Call Skin & Vein Institute with Dr. Lloyd, the only diplomate of the American Board of Venous and Lymphatic area in the Northern San Diego County Area at
(760) 642-6674
.
Related Article
Read What Our Patients are Saying
Meet
Dr.
Amanda Lloyd
DR. AMANDA LLOYD HAS BEEN SERVING HER PATIENTS MORE THAN 15 YEARS.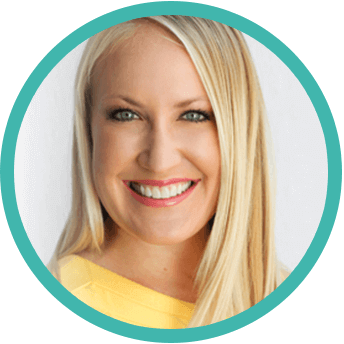 Board-Certified Dermatologist Dr. Amanda Lloyd has expertise ranging from cosmetic to cancerous. After completing her Bachelor's degree, Medical Degree and Dermatology residency, she established the Skin & Vein Institute in Encinitas, CA. She is an authority on cosmetic dermatology and injectables, laser therapies, venous disease treatments and skin cancer surgery with cosmetic reconstruction. Additional training with Mohs Surgery and cosmetic dermatology fellowship, many published articles and textbook chapters have enhanced her profile.
Dr. Lloyd's well-rounded approach to skin care, health, and appearance and membership in many dermatology associations have gained her respect among peers. She regularly lectures her peers at the dermatologic national meetings.
She has earned her patients trust as a dermatology authority who wants to make them look their best so they Look Stunning, Always.
Meet the Doctor