Attention!!!
SKIN & VEIN INSTITUTE IS PLEASED TO OFFER VIDEO VISITS AND ARE OPEN FOR EMERGENT VISITS!
While our community faces the effects of COVID-19, we are doing our part to continue to care for all of your skin needs. Although many of our visits require hands-on exam and treatments, certain skin issues can be effectively managed over a video conference! Some examples include acne, rosacea, psoriasis, eczema, and certain rashes. We are using a HIPPA compliant platform, it is encrypted, easy to use, and a great way to safely review your skin concerns with your doctor.
We have openings as early as next week - so book now!
Please email
info@saviderm.com
or call
(760) 452-2080
and leave a message for someone to call you back if you would like to set up an appointment for a video visit!
If you're experiencing a dermatologic emergency please call or email us and we will see you in the office.


Sincerely,
Dr. Lloyd and her fantastic staff
477 N El Camino Real, Suite D304
Encinitas CA, United States | Directions

Perfect your pout with Juvéderm Ultra XC in North County San Diego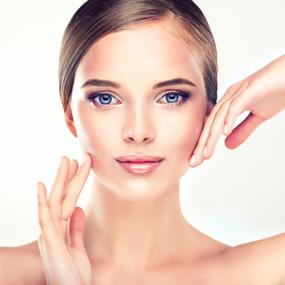 Most children have full, well-defined lips. With age, they become thinner, often resulting in a severe or mad appearing expression, and allowing lipstick to seep into lines surrounding the mouth. Re-discover your perky pucker with a little help from Dr. Amanda Lloyd in
Encinitas
, CA. She uses
Juvéderm Ultra XC
to add soft, natural volume to lips.
Beautiful balance
The goal of lip augmentation is to restore youthful fullness that looks natural, and
maintains harmony with the rest of the face.
The goal is for no one to be able to pin point exactly what happened to you, it is to make you look refreshed and rejuvenated. Juvéderm Ultra XC can be an excellent choice.
This dermal filler is a smooth gel formulation of hyaluronic acid (HA). Hyaluronic acid is found naturally in the skin, acting as a lubricant, binding to internal hydration. Since Juvéderm Ultra XC replaces HA, there is no risk of allergic reaction and no need for pre-procedure testing. Injections also stimulate production of your own new collagen.
Smoothness and comfort
Juvéderm Ultra XC has a high patient satisfaction rate for good reasons:
Extra comfort – XC is your assurance that the product is infused with lidocaine, a numbing agent, making treatment well tolerated. If you have very sensitive skin, Dr. Lloyd will take additional steps to ensure a comfortable injection experience.
Smooth immediate results – Juvéderm Ultra has a silky consistency, ideal for thin skin on lips. You can count on fullness, without a lumpy or puffy appearance.
Long-lasting – This filler is proven to last up to a year!
No downtime – Treatment takes only a few minutes, and you may return to normal activities right away.
Low risk of side effects – – You could have redness or bruising at injection sites, but it is typically mild and resolves quickly.
The first step toward full, lush lips is a call to
(760) 642-6674
. Dr. Lloyd will be happy to answer your questions about
Juvéderm Ultra XC
and other lip-plumping options available at Skin & Vein Institute in
Encinitas
.
Read What Our Patients are Saying
Meet
Dr.
Amanda Lloyd
DR. AMANDA LLOYD HAS BEEN SERVING HER PATIENTS MORE THAN 15 YEARS.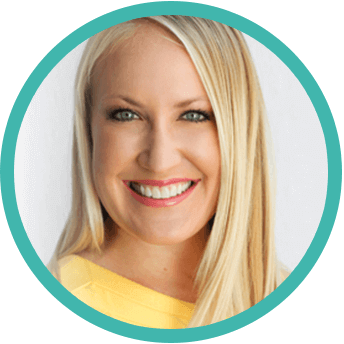 Board-Certified Dermatologist Dr. Amanda Lloyd has expertise ranging from cosmetic to cancerous. After completing her Bachelor's degree, Medical Degree and Dermatology residency, she established the Skin & Vein Institute in Encinitas, CA. She is an authority on cosmetic dermatology and injectables, laser therapies, venous disease treatments and skin cancer surgery with cosmetic reconstruction. Additional training with Mohs Surgery and cosmetic dermatology fellowship, many published articles and textbook chapters have enhanced her profile.
Dr. Lloyd's well-rounded approach to skin care, health, and appearance and membership in many dermatology associations have gained her respect among peers. She regularly lectures her peers at the dermatologic national meetings.
She has earned her patients trust as a dermatology authority who wants to make them look their best so they Look Stunning, Always.
Meet the Doctor