477 N El Camino Real, Suite D304
Encinitas CA, United States | Directions

Effectively Managing Seborrheic Dermatitis
Seborrheic dermatitis is an inflammatory skin condition, often known as dandruff. It may occur alone, or in combination with its itchy cousin, atopic dermatitis. The symptoms include flaking and redness, which appear on areas of the body with an abundance of oil-producing glands such as the scalp, eyebrows, and nasolabial folds. Encinitas Board-Certified Dermatologist, Dr. Amanda Lloyd, partners with patients who have seborrheic dermatitis, to create personalized regimens that help the skin become as healthy as possible.
Seborrheic Dermatitis Fast Facts
Seborrheic dermatitis is due to an overgrowth of yeast – microorganisms that normally live on the skin. It typically appears on the scalp, eyebrows, and nasolabial folds (the nose-cheek junction). Dandruff or flaking of the scalp is one type of seborrheic dermatitis, and is called "cradle cap" in babies. Men are slightly more prone to the condition than women.
These factors play a role in developing seborrheic dermatitis:
Genetics
Hormonal changes
Stress
Harsh chemicals – detergents, soaps, and solvents
Dry, cold weather
Diseases that affect the immune and nervous systems such as HIV/AIDs and Parkinson's
Treatment and Management
Seborrheic dermatitis is not life-threatening or contagious. However, it is unsightly and uncomfortable, causing redness, and greasy, inflamed skin. There may be yellowish or white flakes, as well as itching or burning.
Dr. Amanda Lloyd is experienced in accurate diagnosis through examination and review of medical history. She may take a scraping or recommend biopsy of a small skin sample to rule out other conditions. Then she develops an
individualized treatment plan
comprised of excellent physician-grade treatments to help control symptoms of seborrheic dermatitis. This may include antifungal cream, medicated shampoo, a mild corticosteroid, nonsteroidal topical medication, or an oral antifungal agent (in severe cases).
Patients throughout North County San Diego trust Dr. Amanda Lloyd for
effective treatment
, personalized to their unique skin care needs and lifestyle. Call Skin & Vein Institute at
(760) 642-6674
(new patients) or
(760) 452-2080
(existing patients) to schedule an appointment.
Latest Blog Post
Meet
Dr.
Amanda Lloyd
DR. AMANDA LLOYD HAS BEEN SERVING HER PATIENTS MORE THAN 15 YEARS.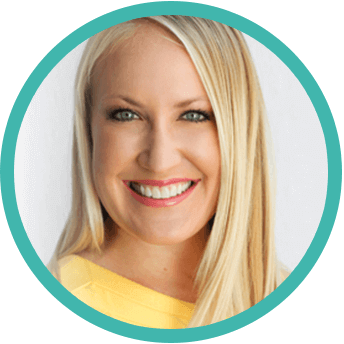 Board-Certified Dermatologist Dr. Amanda Lloyd has expertise ranging from cosmetic to cancerous. After completing her Bachelor's degree, Medical Degree and Dermatology residency, she established the Skin & Vein Institute in Encinitas, CA. She is an authority on cosmetic dermatology and injectables, laser therapies, venous disease treatments and skin cancer surgery with cosmetic reconstruction. Additional training with Mohs Surgery and cosmetic dermatology fellowship, many published articles and textbook chapters have enhanced her profile.
Dr. Lloyd's well-rounded approach to skin care, health, and appearance and membership in many dermatology associations have gained her respect among peers. She regularly lectures her peers at the dermatologic national meetings.
She has earned her patients trust as a dermatology authority who wants to make them look their best so they Look Stunning, Always.
Meet the Doctor