477 N El Camino Real Suite D304
Encinitas, CA 92024 | Directions


Kybella refines San Diego county profiles
Are you one of the 67 percent of the population (as reported by the American Society for Dermatologic Surgery) bothered by fat under your chin? Would you like a trimmer profile, without surgery?
Kybella
injections from a Board-Certified Dermatologist in
Encinitas
, Dr. Amanda Lloyd, could be an ideal solution.
What causes double chin?
The clinical term is submental fullness, but you know the problem as double chin or turkey neck. It occurs when subcutaneous fat sags, causing a wrinkle and blurring the angle where the chin meets the neck. The condition adds years to your face and can make you appear heavier. Double chin may be age related, or the result of a weight increase. In some cases, family genetics cause you to store excess fat beneath the chin.
Correction without surgery
Even with healthy eating and exercise, this is a tough spot to "work off." Historically, your options were liposuction or neck lift surgery. Dr. Lloyd is pleased to offer another choice. Kybella is an FDA-approved non-surgical injectable treatment. It is formulated with deoxycholic acid, a substance that occurs naturally in the human body. Injected into precise points beneath the chin, Kybella dissolves fat.
Kybella by the numbers
Treatment takes 30 minutes or less.
Expect ten to 20 injections at each treatment (with local anesthetic to ensure your comfort).
Minimal downtime! Most patients return to normal activities within a day or two. Potential side effects include minor swelling, bruising, and firmness.
Most people achieve the results they are looking for after two treatments.
Treatments are spaced two months apart.
See visible improvement in four to six weeks.
Long-lasting results – the body does not regenerate fat cells.
Are you ready to learn more about this minimally invasive option to reduce double chin? Call Skin & Vein Institute at
(760) 642-6674
to schedule a
Kybella
consultation.
Meet Dr. Amanda Lloyd
DR. AMANDA LLOYD HAS BEEN SERVING HER PATIENTS MORE THAN 15 YEARS.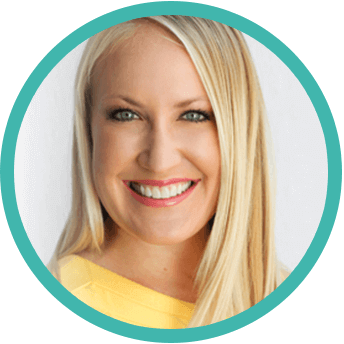 She can help you look and feel even more amazing in your skin because she is well trained in all aspects of dermatology including laser and cosmetics, skin cancer management including Mohs surgery and cosmetic reconstruction, medical dermatology and venous disease.
Meet the Doctor
Read What Our Patients are Saying