477 N El Camino Real, Suite D304
Encinitas CA, United States | Directions

Scar Removal in Encinitas, CA
Acne, infections, trauma, and surgery can all cause scarring and these scars can be unsightly, embarrassing or act as reminders of unpleasant events. Now, there is no need to live with these scars as there are effective treatment options. board-certified dermatologist, Dr. Amanda Lloyd, in Encinitas, CA offers scar treatment for patients desiring smoother skin.
Causes of scar formation
When the skin is traumatized due to pimple popping, surgery, or outside events, the body works to repair the damage by generating new collagen. This collagen is thicker and more ropelike than the normally smooth, flexible collagen we have in our skin. Over time, the body works to change this ropy collagen into the normal collagen, but the body doesn't ever quite get it right and a scar is formed. If the body has an over-exuberant response to the initial trauma, a hypertrophic scar or a keloid can form. Additionally, the body can underproduce the ropy scar collagen which results in an atrophic or depressed scar. These are often the type of scars created by acne. Thankfully, each of these scars can be treated with lasers.
About scar treatment
The treatment of scars
has been performed using lasers since the 1980s. With the introduction of the Fraxel laser,
scar treatment
has vastly improved. The Fraxel laser removes the bad ropy collagen and stimulates the body to generate new flexible collagen in its place. The Fraxel laser works for regular scars, atrophic, and hypertrophic scars. It is especially well suited for
acne scars
. It does not carry the same risks of surgery, i.e. worsening of the scar or spreading of the scar, as the skin is never broken. Laser treatment is associated with minimal discomfort and little downtime. Laser therapy is precise, accurate and effective. Additionally, if the scar is discolored with red or brown, these discolorations can be treated with other lasers such as the ExcelV.
Advantages of scar treatment
Laser scar treatment
comes with many benefits:
Non-surgical
Effective
Precise
Few risks
Little discomfort
Minimal downtime
Fraxel laser treatments are performed in the office by Dr. Amanda Lloyd, the board-certified dermatologist. Laser scar treatment is a great option for patients who want to restore healthy, youthful skin tissue and blend their scar with the rest of their skin. Results are often noticeable in one or two treatments but sometimes take multiple depending on the scar's original appearance. The skin heals quickly meaning there is little downtime required. Because the skin's surface is not broken, there are few risks or complications. The treatment is safe and effective for patients.
Each scar is unique in size, shape, thickness, and color. No two patients or scars are alike. A single treatment or a combination may be necessary to get the best results. Let board-certified dermatologist Dr. Lloyd lead you toward the
best scar treatment
for your needs.
Call now to schedule your appointment with Dr. Lloyd
(760) 642-6674
or email us at
[email protected]
Scar Removal Related Article
Latest Blog Post
Meet
Dr.
Amanda Lloyd
DR. AMANDA LLOYD HAS BEEN SERVING HER PATIENTS MORE THAN 15 YEARS.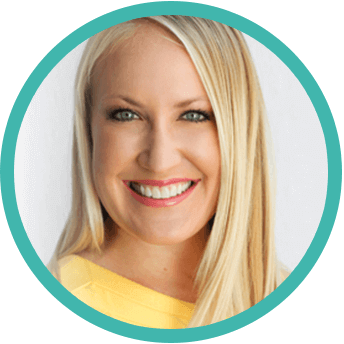 Board-Certified Dermatologist Dr. Amanda Lloyd has expertise ranging from cosmetic to cancerous. After completing her Bachelor's degree, Medical Degree and Dermatology residency, she established the Skin & Vein Institute in Encinitas, CA. She is an authority on cosmetic dermatology and injectables, laser therapies, venous disease treatments and skin cancer surgery with cosmetic reconstruction. Additional training with Mohs Surgery and cosmetic dermatology fellowship, many published articles and textbook chapters have enhanced her profile.
Dr. Lloyd's well-rounded approach to skin care, health, and appearance and membership in many dermatology associations have gained her respect among peers. She regularly lectures her peers at the dermatologic national meetings.
She has earned her patients trust as a dermatology authority who wants to make them look their best so they Look Stunning, Always.
Meet the Doctor