477 N El Camino Real, Suite D304
Encinitas CA, United States | Directions

Mohs surgery: Exceptional cure rate for skin cancer
One in five Americans will have the diagnosis of basal cell carcinoma in their lifetime as basal cell carcinoma is the most common cancer in the United States. Both basal cell carcinomas and squamous cell carcinomas fall into the category of skin cancer and when they are located in areas where there is not a lot of excess skin like the nose and the ear, the best treatment for the skin cancer is Mohs surgery. Board-Certified Dermatologist, Dr. Amanda Lloyd performs advanced Mohs surgery for patients throughout North County San Diego.
What makes Mohs different?
Traditional surgery removes the lesion, along with a significant amount of normal surrounding tissue in an attempt to eradicate all cancerous cells. The patient may have to wait weeks to find out if the cancer is completely gone, and may even be required to go back for a follow-up procedure if the cancer was not fully removed.
Mohs micrographic surgery resolves these dilemmas. This precise skin cancer treatment involves:
Mapping the tumor to determine its true borders
Removing as little normal skin as possible
Examination of the entire margin
Immediate reconstruction after the tumor has been removed with negative margins
The procedure is done in one visit - you have peace of mind when you walk out the door. The cure rate for Mohs surgery is as high as 99.8%. By employing the techniques of Mohs surgery you spared the greatest amount of healthy tissue, resulting in a smaller surgical site that will heal more quickly. Mohs surgery is an appropriate treatment for skin cancers such as basal cell carcinomas and squamous cell carcinomas in areas like the face, ears and scalp.
Dr. Amanda Lloyd's qualifications
This tissue-sparing technique was developed in 1938 by Dr. Frederic Mohs, a general surgeon in Wisconsin. However, only a small percentage of dermatologists are qualified to perform Mohs surgery. Dr. Amanda Lloyd received specific training in Mohs surgery and reconstruction at Scripps Clinic in La Jolla, CA. She puts the skin back together in the most aesthetically pleasing manner with minimal scarring.
For the health and beauty of your skin, call Skin & Vein Institute at
(760) 642-6674
(new patients) or
(760) 452-2080
(existing patients).
Mohs surgery Related Article
Latest Blog Post
Meet
Dr.
Amanda Lloyd
DR. AMANDA LLOYD HAS BEEN SERVING HER PATIENTS MORE THAN 15 YEARS.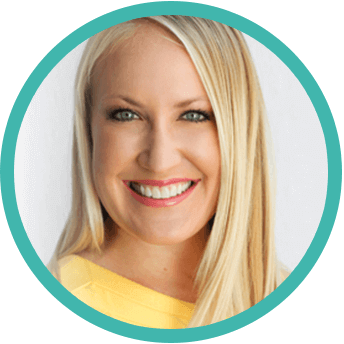 Board-Certified Dermatologist Dr. Amanda Lloyd has expertise ranging from cosmetic to cancerous. After completing her Bachelor's degree, Medical Degree and Dermatology residency, she established the Skin & Vein Institute in Encinitas, CA. She is an authority on cosmetic dermatology and injectables, laser therapies, venous disease treatments and skin cancer surgery with cosmetic reconstruction. Additional training with Mohs Surgery and cosmetic dermatology fellowship, many published articles and textbook chapters have enhanced her profile.
Dr. Lloyd's well-rounded approach to skin care, health, and appearance and membership in many dermatology associations have gained her respect among peers. She regularly lectures her peers at the dermatologic national meetings.
She has earned her patients trust as a dermatology authority who wants to make them look their best so they Look Stunning, Always.
Meet the Doctor