477 N El Camino Real, Suite D304
Encinitas CA, United States | Directions

The Sage Way to Deal with Wisdom Spots
Has your skin developed raised, rough brown spots that you didn't have in the past? Board-Certified Dermatologist, Dr. Amanda Lloyd, removes these wisdom spots effectively and efficiently. Laser treatment is performed on-site at Skin & Vein Institute in Encinitas.
The Spot With Many Names
Seborrheic keratosis is a common, non-cancerous dermatological lesion that almost everyone gets. The name means thickening of the skin at sebaceous (oil) glands. They earn the name "wisdom spots" because they typically occur in older individuals, who are wiser. You may also hear them called:
Maturity spots
Age spots.
Senile warts. However, this is a misnomer. Wisdom spots are not warts. They are not caused by a virus, are not contagious, and do not spread.
Barnacles.
Wisdom spots are largely genetic. If one or both of your parents had seborrheic keratoses, you probably will, too. Sometimes hormonal changes such as pregnancy, or medical problems trigger wisdom spots.
Effective Laser Therapy
The smart way to deal with wisdom spots is to call Skin & Vein Institute at
(760) 642-6674
(new patients) or
(760) 452-2080
(existing patients) for an appointment with Dr. Amanda Lloyd. In her capable hands, wisdom spots are easily eliminated with a simple laser procedure.
Treatment is quick and painless
. It leaves a small wound (similar to a scraped knee), that heals quickly. Dr. Lloyd recommends keeping the area moist with petroleum jelly and covered with an adhesive bandage for a few days.
Results are generally permanent – treated wisdom spots
rarely grow back
. However, new ones may develop, so periodic re-treatment could be necessary to keep your skin
attractively smooth and even-toned
.
Dr. Amanda Lloyd is a member of the American Society for Laser Medicine and Surgery, the largest global organization of medical professionals dedicated to improved patient care through laser technologies. She has extensive training and experience in the dermatologic uses of lasers, and has authored peer reviewed articles and a text book chapter on this topic.
Latest Blog Post
Meet
Dr.
Amanda Lloyd
DR. AMANDA LLOYD HAS BEEN SERVING HER PATIENTS MORE THAN 15 YEARS.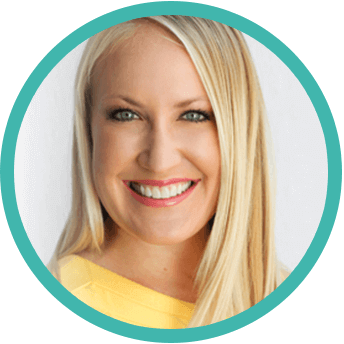 Board-Certified Dermatologist Dr. Amanda Lloyd has expertise ranging from cosmetic to cancerous. After completing her Bachelor's degree, Medical Degree and Dermatology residency, she established the Skin & Vein Institute in Encinitas, CA. She is an authority on cosmetic dermatology and injectables, laser therapies, venous disease treatments and skin cancer surgery with cosmetic reconstruction. Additional training with Mohs Surgery and cosmetic dermatology fellowship, many published articles and textbook chapters have enhanced her profile.
Dr. Lloyd's well-rounded approach to skin care, health, and appearance and membership in many dermatology associations have gained her respect among peers. She regularly lectures her peers at the dermatologic national meetings.
She has earned her patients trust as a dermatology authority who wants to make them look their best so they Look Stunning, Always.
Meet the Doctor