CA patients restore lost facial volume with Restylane dermal fillers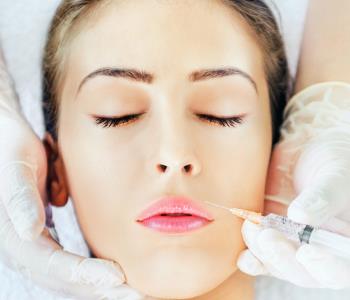 Loss of facial volume and the addition of lines and wrinkles are part of the aging process. Injectable dermal fillers restore volume and youth. Located in Encinitas, CA, Dr. Amanda Lloyd offers dermal fillers including Restylane to help patients look youthful and refreshed.
What is Restylane?
Restylane is hyaluronic acid dermal filler. Hyaluronic acid is found naturally in the skin and bring moisture, nutrients, and volume to the skin giving patients natural, long lasting results. There is an eraser called hyaluronidase if you are unhappy with the results.
Restylane treats natural volume loss caused by aging.
Dermal fillers have different amounts of volumizing capacity. Restylane is a thinner filler. It can be used to treat the following facial areas:
Corners of the mouth
Lips
Tear troughs
Restylane is good for the lips as it gives a fuller pout. It is a soft, flexible substance that is smooth and fluid in the lips. It can also be used to turn up the corners of the mouth. The mouth tends to lose volume early causing people to have a sad resting face.
The natural changes with aging includes the widening of the orbital rim where the socket holds the eye and loss of volume in the cheekbones. This further enhances the tear trough which is between the eye and cheek. The tear troughs are an off label use for Restylane. However, it helps improve dark circles under the eyes or the sunken look some patients experience from the aging process.
Why choose Restylane
For patients who are just starting to consider injectables, hyaluronic acid fillers are a great starting point. Restylane is safe and effective and an excellent choice for a filler. Let your board-certified dermatologist should lead you in the right direction of a filler as there are numerous options available.
Schedule a consultation to create a personalized regimen to replace volume lost in your face. Let Dr. Lloyd help enhance your natural beauty. (760) 642-6674