477 N El Camino Real, Suite D304
Encinitas CA, United States | Directions

Encinitas dermatologist, Dr. Amanda Lloyd explains how to get rid of scars
S
kin is amazingly resilient. It is routinely subjected to harsh elements and potential injury, while assisting in elimination of toxins within the body. When damaged, it has the ability to repair itself. However, sometimes the healing process goes awry, leaving you with a scar bigger than expected and wondering how to get rid of it.
Dr. Amanda Lloyd
at the
Skin & Vein Institute
in Encinitas, CA offers a variety of options, and she can recommend the most appropriate treatment for your specific needs.
What causes scars?
The ability of skin to heal itself is associated with automatic processes, which are triggered when your body registers an injury. One of the most significant aspects of the process is accelerated collagen production. Collagen is a tough, fibrous tissue that is largely responsible for giving skin its strength and volume. It plays a dual role in the healing process, both protecting the wound and replacing lost tissue.

Hypertrophic scars and keloidal scars are areas of the skin where the collagen has over-healed so there is too much collagen, creating a raised scar. Atrophic scars on the other hand, are areas where the body has produced too little collagen, creating a depressed scar.

Virtually anything that injures the skin can cause a scar, although superficial wounds typically heal without problem. Factors such as prolonged inflammation, certain skin diseases, or a genetic predisposition to keloids can increase the risk of scarring. However, the most significant factors are usually the depth, severity, and nature of the wound.

Some of the most common types of skin trauma that results in scars include:


Acne – Inflammatory acne is most likely to cause scarring, particularly if a cyst or infection pocket bursts, damaging surrounding tissue. Squeezing or picking at pimples will significantly increase the risk of scarring.
Surgery – A deep incision is virtually guaranteed to leave a mark. Surgeries or minor procedures may leave a tiny, barly noticeable scar. However, sometimes surgeries, especially those performed during an emergency, can leave highly visible scars.
Injury – From cooking mishaps to car accidents, traumatic injury is a common occurrence. Burns, cuts, or torn skin frequently leave scars, which may also be unwelcome reminders of an unhappy event.
How are scars treated?
Dr. Amanda Lloyd specializes in treating all types of scars, hypertrophic, keloidal, and atrophic. Therefore, making an appointment to consult with her to discuss the most appropriate treatment for your scar is something you should do to put a better face forward and improve your complexion.

There are several options for reducing the appearance of your scars:


Treatments for hypertrophic or keloidal scars work by thinning the collagen, making the area smoother and softer. These include steroid injections and laser resurfacing.
Treatment for atrophic scars focuses on building collagen. The mainstay of treatment for these scars is laser treatments and fillers. Dr. Amanda Lloyd specializes in all the different types of fillers.

Acne most typically causes atrophic scars. Some are hypertrophic but the vast majority of acne scars – including boxcar, rolling, and icepick scars – are atrophic. Therefore, lasers, fillers, and chemical peels such as trichloroacetic acid (TCA) are most frequently used to treat acne scars. Acne can also leave flat, discolored marks, known as PIH (post inflammatory hyperpigmentation), which is not technically a scar. PIH is less permanent, as it may fade over the course or several months to years. It may be treated with lasers, peels, or topical therapies.

The type of treatment that is necessary depends on the type of scar. For example, icepick scars are often treated with TCA, whereas rolling and boxcar scars are most effectively treated with lasers such as the Fraxel or the Clear and Brilliant. Additionally, your daily routine will help maintain your collagen, so the scars do not worsen.

Why choose Skin & Vein Institute for scar revision
Dr. Amanda Lloyd is highly skilled in all aspects of dermatologic care and has extensive experience in many different scar revision and removal techniques. She will discuss with you what bothers you about your scars and will help you choose the most appropriate treatment. Please call Skin & Vein Institute at (760) 642-6674 or email

[email protected]

to schedule a personalized consultation to learn more about how to improve your scars.



Call our office for more information
Back to Scar Removal Page
Latest Blog Post
Meet
Dr.
Amanda Lloyd
DR. AMANDA LLOYD HAS BEEN SERVING HER PATIENTS MORE THAN 15 YEARS.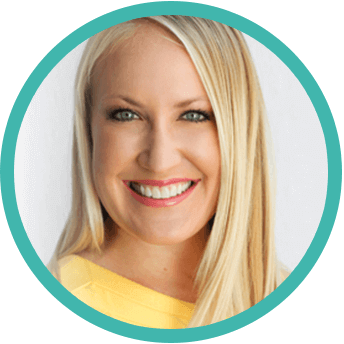 Board-Certified Dermatologist Dr. Amanda Lloyd has expertise ranging from cosmetic to cancerous. After completing her Bachelor's degree, Medical Degree and Dermatology residency, she established the Skin & Vein Institute in Encinitas, CA. She is an authority on cosmetic dermatology and injectables, laser therapies, venous disease treatments and skin cancer surgery with cosmetic reconstruction. Additional training with Mohs Surgery and cosmetic dermatology fellowship, many published articles and textbook chapters have enhanced her profile.
Dr. Lloyd's well-rounded approach to skin care, health, and appearance and membership in many dermatology associations have gained her respect among peers. She regularly lectures her peers at the dermatologic national meetings.
She has earned her patients trust as a dermatology authority who wants to make them look their best so they Look Stunning, Always.
Meet the Doctor