477 N El Camino Real, Suite D304
Encinitas CA, United States | Directions

Restylane reverses the early signs of aging on the face
A
t the
Skin & Vein Institute
, our Board-Certified Dermatologist,
Dr. Amanda Abramson Lloyd
, can help with a wide selection of services, including medical and cosmetic treatments. One popular treatment for patients of Encinitas, and San Diego, California, is the use of dermal fillers to fill in fine lines and wrinkles throughout the face that may impact one's appearance and make them look older. With dermal fillers such as
Restylane
, new and returning patients can turn back time without invasive plastic surgery procedures. .
What is Restylane?
Restylane is a cosmetic filler used to reduce the depth of wrinkles and lines on the skin. It is made from hyaluronic acid, which occurs naturally in the body, making it safe for use. Restylane can be injected into several areas of the face, including around the nose and mouth and under the eyes, to fill out deep creases or add volume to thinning lips.


How does Restylane work?
Thanks to its ability to bind water molecules, Restylane fills these deep wrinkles smoothly and evenly with little chance of causing lumps or bumps that create an unnatural appearance. In some cases, however, patients may experience swelling or bruises just after the treatment, but this will quickly subside. The results of Restylane injections can last anywhere from up to six months or longer and require no downtime or special recovery process following the procedure, making it a convenient choice for those who want smooth skin without having to devote time to recover from surgery. Plastic surgery is much more invasive and costs more than the dermal filler injectables used at our office.




How long do the results of Restylane injections last?
The improvements achieved with Restylane injections can last anywhere from six months up to a year or more, depending on your unique skin type, the location treated and the severity of the wrinkles you are looking to treat. Some patients undergo regular injections to maintain their youthful appearance, while others only need one session every few years. Restylane can also be combined with other injectables, such as Botox, a neuromodulator that inhibits muscle contractions in the face that contribute to forming dynamic wrinkles. The combination of injections is sometimes referred to as a "liquid facelift" and can provide noticeable and reliable results for several months.


Is Restylane right for me?
If you are interested in reducing wrinkles on your face, lips, or other regions of the face where lines have formed over time, then Restylane may be right for you.

To find out if the Restylane filler is suitable for you, call Dr. Amanda Abramson Lloyd today at (760) 452-2080 or email us at

[email protected]

and schedule an appointment with our team at our Encinitas, CA, office.



Call our office for more information




Related Articles
Back to Restylane Page
Latest Blog Post
Meet
Dr.
Amanda Lloyd
DR. AMANDA LLOYD HAS BEEN SERVING HER PATIENTS MORE THAN 15 YEARS.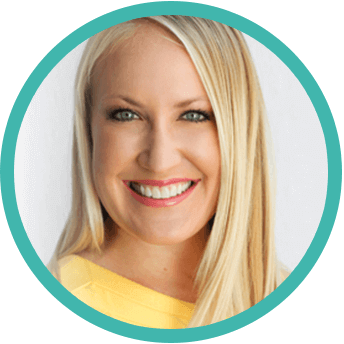 Board-Certified Dermatologist Dr. Amanda Lloyd has expertise ranging from cosmetic to cancerous. After completing her Bachelor's degree, Medical Degree and Dermatology residency, she established the Skin & Vein Institute in Encinitas, CA. She is an authority on cosmetic dermatology and injectables, laser therapies, venous disease treatments and skin cancer surgery with cosmetic reconstruction. Additional training with Mohs Surgery and cosmetic dermatology fellowship, many published articles and textbook chapters have enhanced her profile.
Dr. Lloyd's well-rounded approach to skin care, health, and appearance and membership in many dermatology associations have gained her respect among peers. She regularly lectures her peers at the dermatologic national meetings.
She has earned her patients trust as a dermatology authority who wants to make them look their best so they Look Stunning, Always.
Meet the Doctor