477 N El Camino Real Suite D304
Encinitas, CA 92024 | Directions


Video Gallery
Welcome to Skin & Vein Institute's video gallery page! We are excited you've chosen us to help you research the procedures and treatments that can make you look and feel great.
Dr. Amanda Lloyd holds two core values central to her practice. They are education and trust. We wanted to help educate you through the use of not just words on a page but videos that help highlight a specific treatment you might be curious about. Our videos are meant to help you make an informed decision and also to let you get a feel for who we are at Skin & Vein Institute before you even make that first appointment with us. Additionally, Dr. Amanda Lloyd the expert board certified dermatologist performs all the treatments herself so your skin receives the very best care. Nothing is delegated. Ever.
If you have any questions before, during or after watching any of our videos, we look forward to helping you find the answers. Please call us at 760-642-6674 or feel free to drop us an email at
info@saviderm.com
.
Thank-you!
Dr. Amanda Lloyd Explains Which Laser is Right For Me?
Dr. Amanda Lloyd distinguishes her practice with training and experience in advanced lasers,
Dr. Amanda Lloyd Talks About Botox Treatments Encinitas, CA
Encinitas dermatologist, Dr. Amanda Lloyd, recommends a preventive anti-aging strategy including
Clear and Brilliant treatment
Skin that glows with youthful radiance requires a terrific daily regimen and a forward-thinking approach.
Dr. Amanda Lloyd Explains Fraxel
Do not miss the video on amazing Fraxel Resurfacing Skin Treatment as explained by Dermatologist
Dr. Amanda Lloyd explains what Botox treatment is
Botox is a neuromodulator that relaxes the muscles that create wrinkles. In capable,
Botox in your skin care routine
Dr. Amanda Lloyd explains how Botox can be used in your skin care routine to get young and flawless skin.
EXCELV Treatment
ExcelV laser treatment is quickly gaining popularity for comfort, fast results, and effectiveness. ExcelV treatment
Clear and Brilliant treatment - Proactive Laser Skin Care
Clear and Brilliant is a non-ablative fractional laser. The treatment heats the targeted tissue without destroying it.
Welcome to the Skin & Vein Institute !
Dr. Amanda Abramson Lloyd welcomes you to Skin & Vein Institute. Experience her
Sclerotherapy Demonstrate - Dr. Lloyd
Watch as Dr. Amanda Lloyd performs a sclerotherapy treatment to help a patient
Sclerotherapy - Dr. Lloyd
For individuals dealing with spider veins and varicose veins on noticeable areas of the body,
Overview of Venous Treatments - Dr. Amanda Lloyd
When it comes to dealing with varicose veins, spider veins and, other vein conditions,
Laser Genesis - Dr. Amanda Lloyd
With age, you face and skin will lose its youthful appearance,
Kybella - Dr. Amanda Lloyd
Kybella is an effective treatment that can be used by people who want to address excess
FILLERS - Dr. Amanda Lloyd
Dr. Amanda Lloyd gives an overview of Dermal Fillers; speaking about how it can help,
Dr. Lloyd Video - Endovenous laser ablation
Varicose veins and spider veins are a problem that many people deal with.
Dr. Lloyd - Endovenous Chemical Ablation
Bulging, ropey veins on the surface of the skin can be a cause of embarrassment,
Excelv Treatment: Improved appearance at the speed of light
Skin can develop a variety of pigmentation irregularities from genetics and sun exposure.
Meet Dr. Amanda Lloyd
DR. AMANDA LLOYD HAS BEEN SERVING HER PATIENTS MORE THAN 15 YEARS.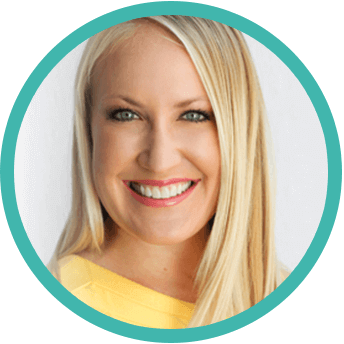 She can help you look and feel even more amazing in your skin because she is well trained in all aspects of dermatology including laser and cosmetics, skin cancer management including Mohs surgery and cosmetic reconstruction, medical dermatology and venous disease.
Meet the Doctor
Read What Our Patients are Saying